The global pandemic has made many of us all find our hidden talents and try new hobbies. Meanwhile, some people have started side businesses as well. And some have turned to freelance writing as a new way to earn.
Who doesn't love utilizing their true potential to make money? There are so many people who are using their creative skills and getting paid. Freelance writers work in many fields, including as a grant writer.
There are freelance writers who are quite famous nowadays, and they make a good living. However, writing is not as easy as it sounds. Freelance writers need research skills, an engaging expression, knowledge of various writing styles, and experience to land a project.
However, if you are certain that you possess great skills when it comes to creative or content writing, why not earn from it?
If you are starting as a freelance writer, you need to know that you won't succeed overnight. A lot of writers don't find good opportunities and get exploited initially, but we have some tips for you to save you the trouble.
You can get started by checking out our guide and get paid to write.
Step 1. What is Your Area of Expertise?
Everyone has different qualities.; One writer may excel at fiction, while the another is more suited to business reports. Similarly, interests vary as well. ; yYou may be interested in writing for lifestyle magazines, while someone else may want to cover news articles.
Therefore, first, determine which writing niche is suitable for you. Here are a few types of writing niches that you can explore:
Grant Writers
Grant writers compose applications for financial grants offered by different institutions, like state and federal government and nonprofits. They do thorough research and create proposals to help people receive grant money from financing organizations.
Grantwriters Team is a great place to find grant writing opportunities.
Content Writers
Content writers create content for websites, blogs, and social media pages. Usually, they are experts who write articles and blogs in a specific niche. For example, if you are a small business owner, you are in a unique position to write about small business operations from your experience.
Technical Writers
These writers are responsible for writing about tech gadgets and the latest products in layman's terms. They also write about new web applications and software. Technical writers are also responsible for writing product manuals, white papers, business proposals, etc.
Creative Writers
Creative writers are more inclined towards the arts; they write short and long stories, ad copyies, social media ad campaigns, and so on.
Step 2. You Can Make Money Freelance Writing
If you have decided on the kinds of services you can offer as a freelancer, it's time to get started.
Start a Blog
The first step to becoming an expert freelance writer is to practice. Starting a blog can be the ideal platform for new writers and people who want to sharpen their skills. You can easily start a blog without spending a dime.
Every freelance writer should have a blog to master his or her style and learn more. The more your practice, the better quality of content you will produce.
If you want to become a freelance writer, blogging will give you the experience and exposure you require. Your blog will be your portfolio, which you can show to potential employers.
Write for Magazines and Newspapers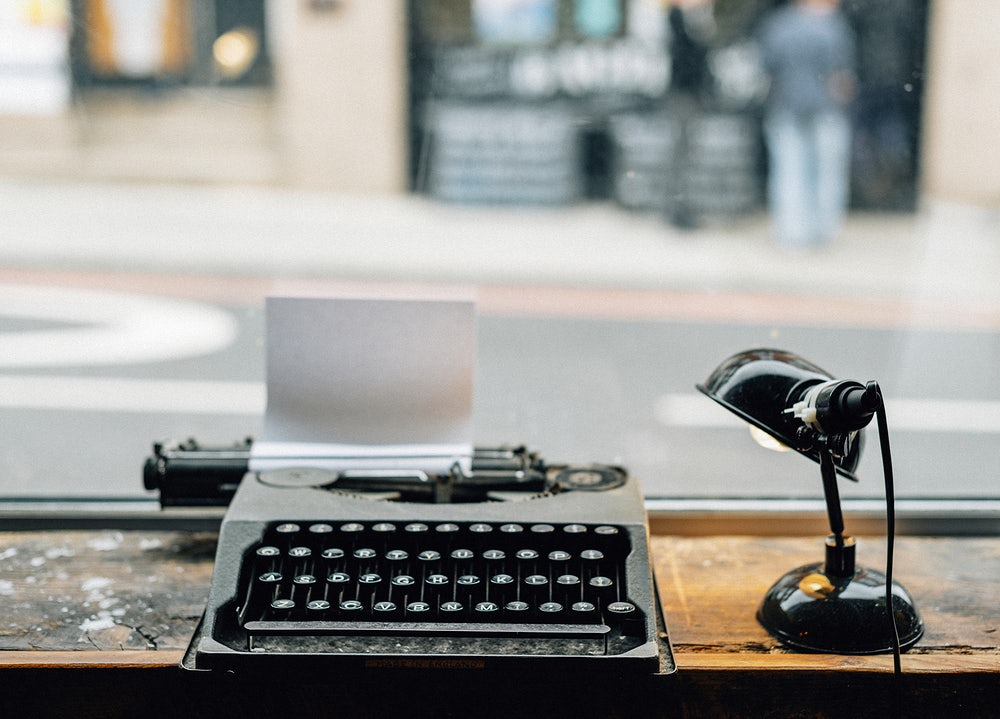 Online magazines and newspapers need new content every day. Freelance writers work for magazines and newspapers. This work let's you put all your creativity into it. If you don't want a monotonous job, you can start writing articles for different journals and keep challenging your brain.
A lot of publications pay writers to write articles on any given niche for them. You can find a great writing opportunity that will broaden your horizon and help you find better positions.
Journals and lifestyle magazines are always in search of quality content, so you can find a good position for yourself and make money depending on the work you do.
Join a Content Site
There are a lot of content sites you can join to find an opportunity or platform that is ideal for your interest, and you can find a profitable niche. For instance, if you're a skilled technical writer, you can join any content or writing services site to find employers.
Since most freelance writers focus on web content and lifestyle blogs, if you're a grant writer looking for work, you can find amazing positions as there's an ever-growing demand for grant writers. You will need prior experience because most grant seekers require a writer who has worked before.
Identify Your Clients
The next important thing to do as a freelance writer is to identify your clients and categorize them. If your expertise is business writing, but you are working for a lifestyle magazine, then you won't get paid as much. Moreover, the work will not interest you, and you will end up feeling frustrated.
You need to find work based on your area of interest so that you can be satisfied. There are several platforms for freelancers, such as Fiver, Elance, Odesk, etc., that you can use to find the perfect work for yourself.
All companies, from internet marketing services providers to educational institutes, need content every day to keep their audience engaged. It is a perfect opportunity for you to use your writing skills to make some money.
Build Your Portfolio
One point of hiring a freelance writer is you trust someone to do the job for you. You need competent and professional skills and a professional and positive attitude. You will also want to start compiling a writing portfolio, if you want to get paid for writing.
Every start-up or employer will ask for samples of your work to determine the quality. Having a blog will give them access to judge your abilities and make you seem well put together.
Step 3. Get Paid for Your Freelance Writing
It can be tricky to start freelance writing and find paying gigs, but you can follow these tips and start making money online. It's not going to happen overnight, and you might need to go through some unfavorable positions to get the experience you need to excel in your area of interest.
However, with experience and figuring out your niche, you can promote your services and find the perfect clients. Regardless of your field, you will be getting paid for all the work you do.