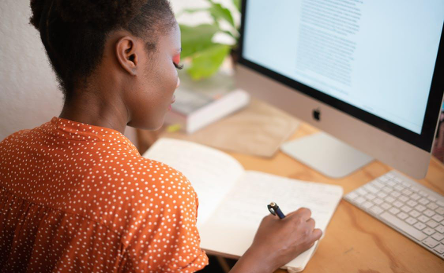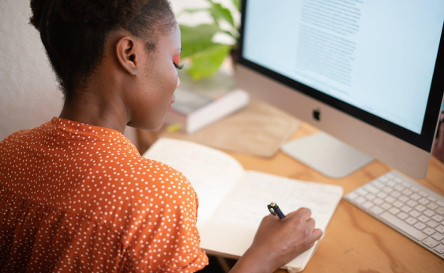 A lot of people might consider being a grant writer tedious and that's not entirely incorrect. It comes with much pressure and is highly competitive. So, grant writers know that their grant applications must be engaging so as to convince the grantmaker of your worthiness of the grant award.
Grant writing is a fundraising process that involves applying for funding to grantmakers. These can be an individual, a corporation, or a government entity. A grant writer writes competitive proposals to a grantmaker, detailing why you should get the funding.
Grant writing can look daunting, especially if you are a first-timer, without the experience to judge your grantmaker's mindset and what they want you to include in your proposal. While many grants include detailed information, unfortunately, this isn't always the case. And not having the necessary information you need before applying would surely diminish your chance of getting the grant.
Here are some tips on avoiding first-time grant writer mistakes that can also help to sharpen your skillset if you already have some grants under your belt. This post will also help you learn what exactly you need to know before applying for a grant.
Grant Writer Key Benefits
Apart from the benefit of fundraising for a worthy organization, grant writing offers some other advantages that people often gloss over. These benefits are:
Learning the art of collaboration.
Adding a professional quality to your CV.
The opportunity to gain humility and perseverance.
It offers excellent networking opportunities.
The potential of a fabulous career from gleaned from those networking opportunities.
What to Know Before You Write and Apply for a Grant
One of the core things you need to know is that grant writing is like writing a story of your need and how to address it. Contrary to what you might imagine, you don't have to approach it robotically. Your grant proposal involves a creative process similar to that of writing essay writers UK story. You can utilize the proper framework for a grant writer and use your creativity to write something that would interest your funder.
Now that the above has been established, it becomes essential to know what information is critical in writing your grant. They are.
Determine Pre-Grant Writing Readiness
Grant writing can be the easiest part of applying for a grant. The real work that determines your success is what you do before writing the grant. First, be sure you are ready to ask for a grant. Do you have any evidence to accompany your grant proposal? How impactful will your program be? Do you have any data to back it up? What's your budget, and does it reflect the costs of your proposal accurately?. These are some of the issues you need to consider before starting your application.
Research, Research and More Research
When you have done the above assessment and are sure you are ready, you need to research the types of grants you want to pursue. The grant you wish to pursue should have relevance to your needs. The grant should also have relevance to the grantmaker. So, your target should be those grantmakers who are interested in funding your mission. If your grantmaker has different interests from yours, there is a high likelihood that your proposal won't reach the consideration stage.
Strike a Relationship With Grantmakers Beforehand
The foundation or grantmaker you are applying to is probably not aware of your existence when submitting a proposal. However, you should be familiar with them beforehand. Try to meet up with them and introduce yourself and your mission before you write the proposal. Inform them of your willingness to volunteer should they need volunteers, and ask what they would like to see included in a grant proposal. Doing this will give you a better chance at success when you do apply. And, your name would resonate with them over the hundreds of applications they receive.
Comply With the Submission Instructions
In writing your grant proposal, follow the instruction given to you as a guide to the grant application process. Attach documents that you are instructed to attach, and do not gloss over any requirements. The grant application is already competitive, so don't include anything that would make the funder take your application for granted. (Pardon my play on words.)
What You Need to Know: Highlights
Create a specific, impactful, and clear plan for your application and the reason you want to apply.
Think about how your plan can obtain desirable results.
Find a grantmaker that grants funds for the kind of proposal.
Thoroughly research that grantmaker.
Be sure that your interest and that of the grantmakers align.
Abide by the organization's application guidelines
Seek advice from peers.
Content of a Research Proposal
Cover Letter. Your cover letter should your application look interesting to read. Write out your mission, summarize your project in the cover letter and give the funder an inkling of what to expect in the application.
Organizational Information. Your goal here is to establish that you are not trying to trick the grantor. Evidence of previous records can help you convince the grantor of this.
Executive Summary. This is a concise statement of what is contained in your proposal. It gives your grantor foreknowledge of what you are asking.
Need Statement. This is the central aspect of your proposal. It allows the grantmaker to know what you need and how you intend to do what you seek their fund.
Goals and Mission. Here, what you want to do is inform the grantor bow you indeed to tackle the problem.
Outcome Evaluation. This is where you outline the impact that funding you will have.
Budget. All grant applications require a breakdown of your proposal's budget.
Other Required Documents. Be sure to attach all documents required by the grantmaker.
Grant writing can be a rewarding career in many ways. In addition to the financial benefit to you, you will know that you have helped an individual or nonprofit organization reach its own funding goals. And GrantWriterTeam may be a great avenue to gaining grant writing opportunities.