Are you an experienced grant writer? If you are looking to connect with more clients and boost your income, you may want to consider joining GrantWriterTeam.com. We have made it even easier for grant writers with our new video tutorial series. Our step-by-step videos help grant writers to navigate the GrantWriterTeam website and offer some useful insight.
Step 1: How to Create Your User Account.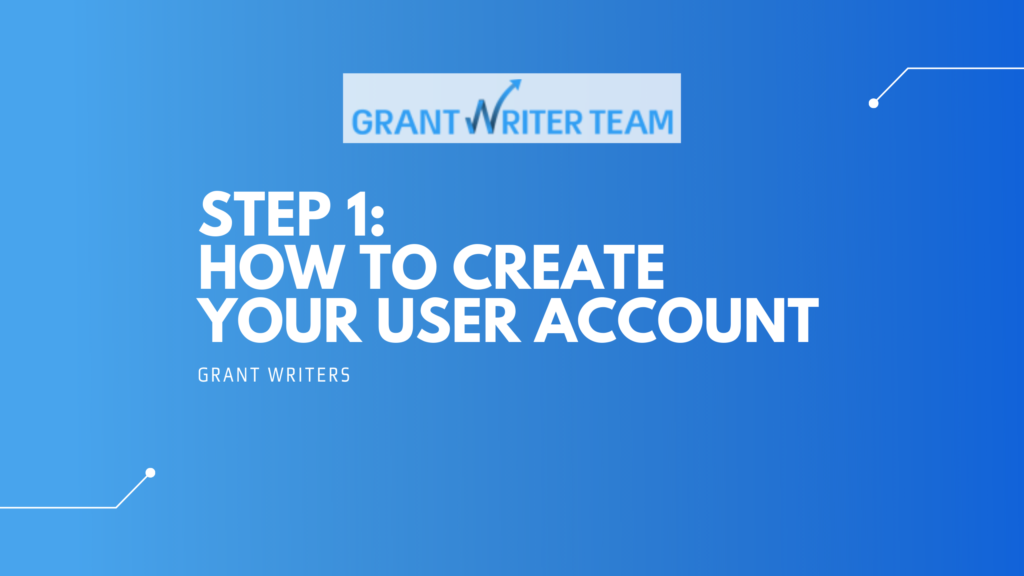 If you are completely new to GrantWriterTeam, the first step is to create your user account. Creating your user account is easy and completely free to do.
---

Step 2: How to Create Your Writer Profile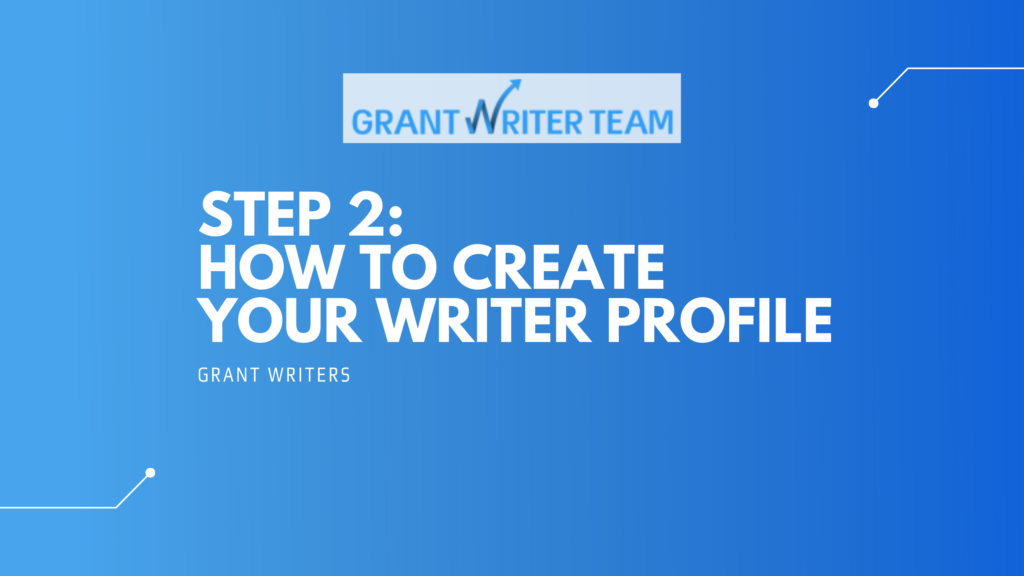 Dedicate at least 15 minutes to completing your Writer Profile. This section will require you to:
• Fill out your contact information
• Explain your areas of expertise
• Upload at least three (3) one-page samples from awarded grants
• Upload your resume
• List at least two references
You can save your writer profile at any stage. Please ensure your writer profile is completed in full before you click submit.
---

Step 3: How to Pay Your Membership Fee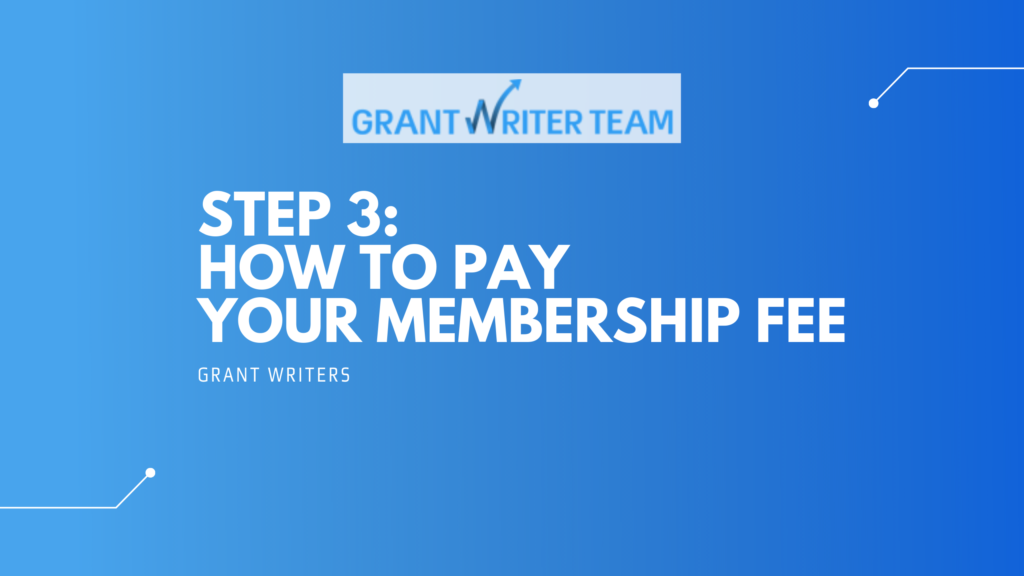 You are required to pay the membership fee in order to bid on jobs. You can cancel your membership at any time after this initial payment has been made. There are two different plans to choose from:
• Weekly membership fee of $30 per week, or
• Monthly membership fee of $100 per month.
If you cease your membership and a client has decided to accept your prior bid, you do not need to re-subscribe to complete this work. If your grant writer profile is not accepted, you will be refunded your membership fee in full.
---

Step 4: How to Connect to Stripe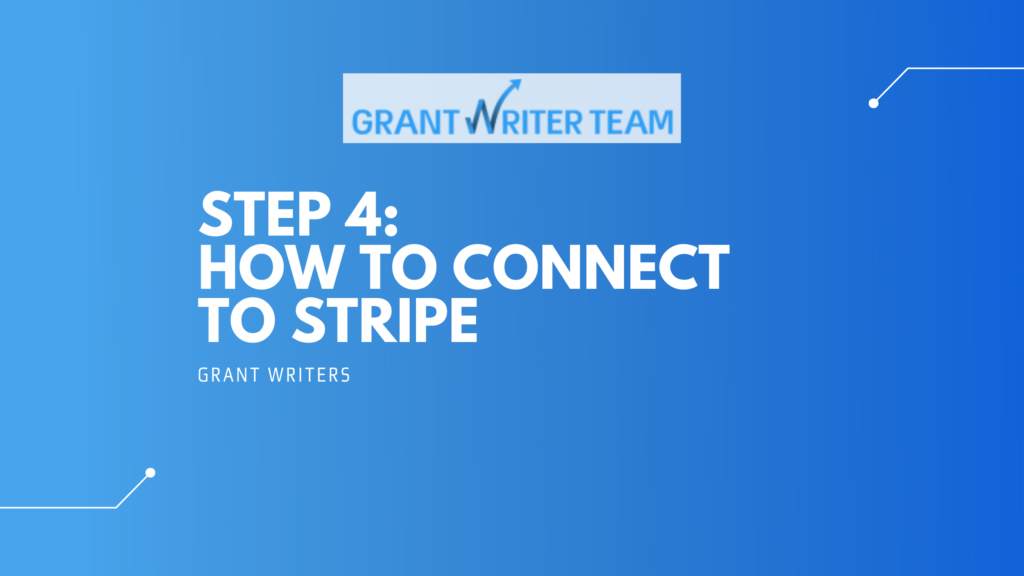 You will not be able to accept payments until you connect your Stripe account to your writer profile. If you do not already have a Stripe account, setting one up is free and easy!
---

Step 5: How to Bid on Job Requests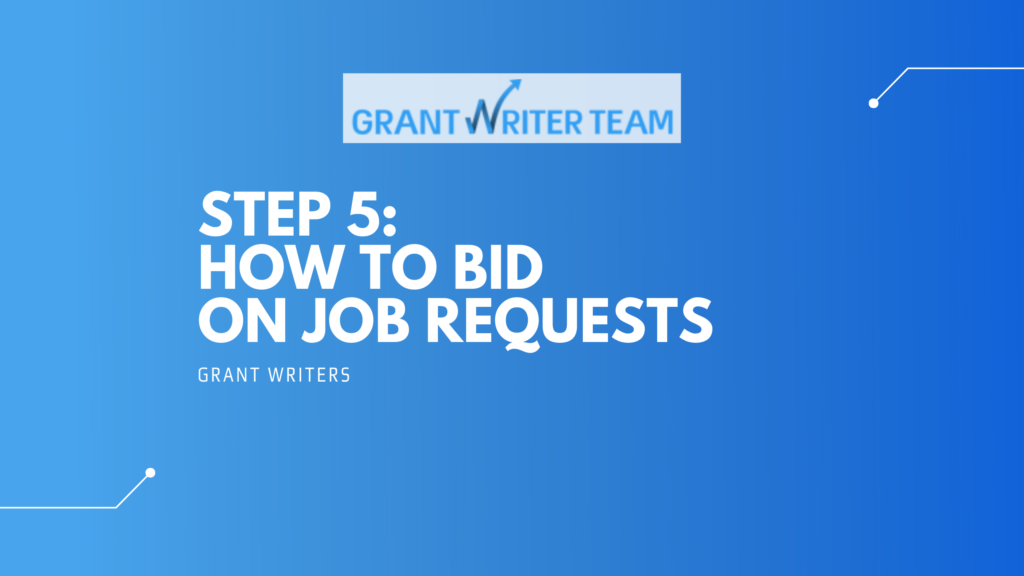 If your profile status is active, your Stripe account is connected, and you have paid your membership fee, you are now ready to bid on job requests! New jobs are posted every weekday. If there is not enough detail listed in the job, you can still bid, and then ask additional questions if the client chooses you. You can always decline the job without any penalty if, after further discussion with the client, you realize it is not a good fit.

You will be directed to the Bid Submission Form when you bid on a job of interest. Here, grant writers can advise the potential client their:
• Estimate of hours
• Hourly rates
• If you offer a flat rate, and
• The timeframe in which you expect to complete this job, if chosen

In the second field, elaborate on your experience, past history or success you've had with similar grants.
> Keep in mind the minimum rate, which is US$40 per hour. There is no maximum rate. Your flat-rate fee can be no less than US$500.
---

Step 6: How to Prepare Your Contract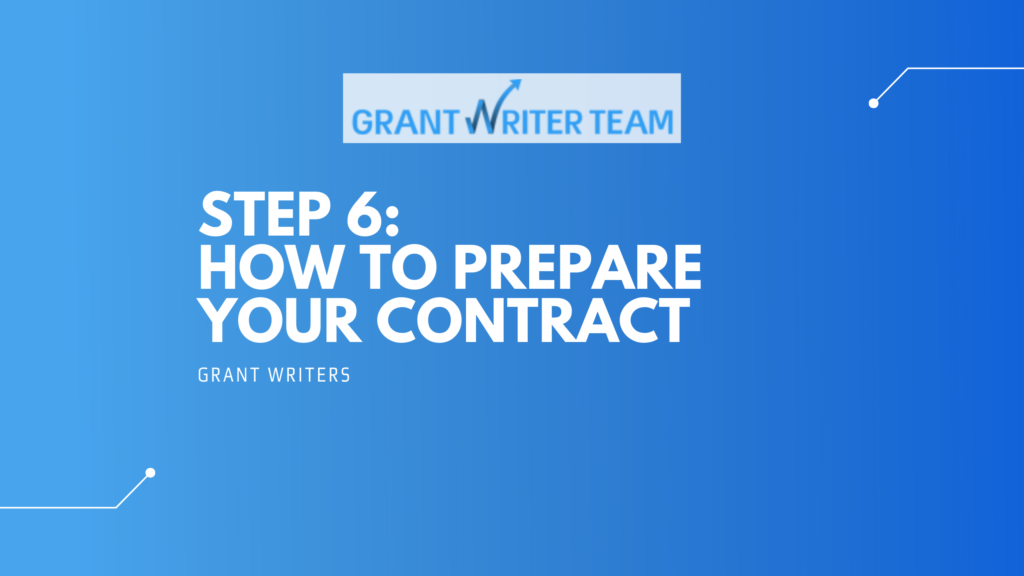 There are several statuses you may see at any given time which will keep you informed on the progress of your bid:
Submitted: You have completed your bid and this has been submitted to the GrantWriterTean to be reviewed.
Sent To Client: GrantWriterTeam has reviewed your bid, it has been sent forward to the client.
Viewed By Client: The client has opened and seen your bid.
Not Accepted By Client: The client has decided not to accept your bid and has chosen a different grant writer.
Bid Accepted (pt.1): Your bid has been accepted by the client. Please contact the client.
Bid Accepted (pt.2): Your bid has been accepted by the client. Please prepare and send your contract to the client.
Make Changes Requested by Client: The client has asked for changes to be made to the contract.
Contract Signed: The contract has been signed by the client. Please guide them to pay the retainer/deliverable.
Bid Withdrawn by Grant Writer: You do not wish to proceed with the job request and emailed our support team.
Request Withdrawn by Client: The client is no longer seeking a grant writer and this request has been withdrawn.
Request Withdrawn by GWT: This client/job was found not suitable and GrantWriterTeam has withdrawn the request.
Your work will be broken down into portions, known as deliverables. The first deliverable is referred to as the 'retainer'. If you are working based on an hourly rate, enter an anticipated due date and the number of estimated hours. If you are offering a flat rate, do not enter the number of hours. Instead, enter the price per deliverable. You may need to play around with the numbers so they add up to the correct price you quoted.
Your writing contract form will auto-populate into the contract that is sent to the client. Do not remove mass paragraphs or text from this contract, or alter the deliverable table in this section. Do not complete any work until the initial retainer has been paid by the client.
---

Step 7: Guiding Clients Through Payments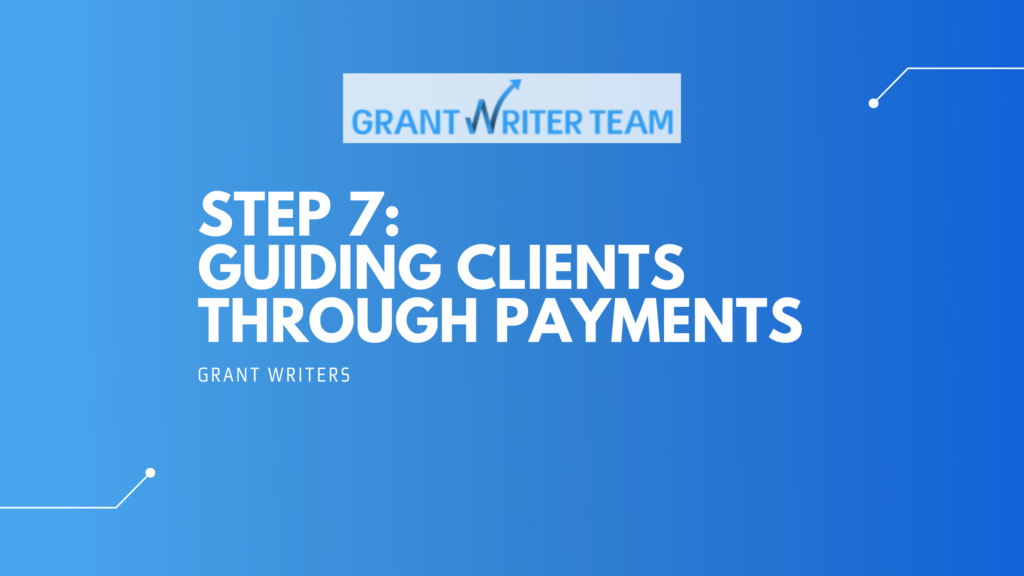 After you have sent the contract to the client, you may want to walk them through the process of signing it and guiding them through to the payments page. This helps avoid lengthy wait times and will allow you to get started on the work immediately. This step is optional, but highly recommended.
Client Instructions:
• Log into GrantWriterTeam.com
• Click on the tab 'My Writer Requests'.
• If it already says 'Status: Contract Signed', they have signed their contract and are ready for payment.
• If it does not display this, they will need to click on 'View Contract' and sign the contract.
• If the contract status is signed, click on 'Deliverable List'.
• Click the blue button which reads 'Pay Now' for the appropriate retainer or deliverable that needs to be paid.
• If the due date is missing from these fields, they will not be able to make a payment, so ensure your contract has included estimated due dates.
If the client experiences any issues making a payment, please advise them to call us or email support@grantwriterteam.com. Under no circumstances can grant writers accept payments outside the GWT portal, as this goes against our company policy. Failure to comply will result in the termination of your contract.
---

We're happy to have you join our team!
GrantWriterTeam.com gives you the freedom to choose the jobs you are interested in, set your own rates, work your own hours and be in the comfort of your own home. We aim to streamline the process as much as possible for freelance grant writers. If you have any concerns or comments, do not hesitate to reach out to our team, which is available from 9 a.m. – 6 p.m. EST Monday to Friday.